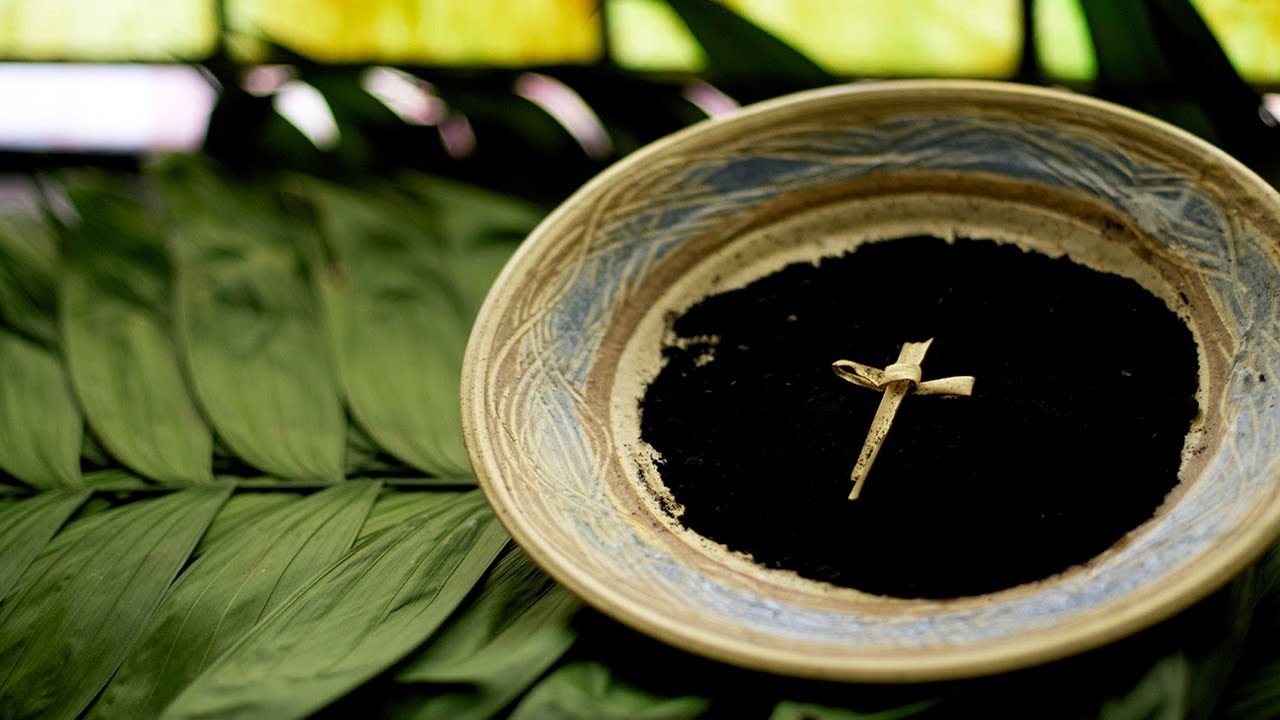 Ash Wednesday: The Power of Doing Nothing
by Michael Gallup, Pastor at The Table
I lost both of my grandfathers within a couple months of each other when I was 8 years old. This was my first encounter with the reality of death that I recall. For them to occur so close to each other was a megaphone of sorts calling my young attention to our inevitable and shared fate. Not long after, I started to have panic attacks periodically when I would try to go to bed. Something about the stillness and the dark, the fading away into unconsciousness, made me reflect upon my own death. Each night's fleeting slumber was a foreshadowing of that great slumber.
Our need to sleep and its reminder of our death serves as a constant witness that we are finite beings, fundamentally limited.
We don't like limits. Whether it's our data coverage, healthcare, or energy levels we desire to be unlimited. Yet our very own bodies rebel against this desire. We need food, we need sleep, we need shelter, we need forgiveness, we are needy.
Today is the beginning of the season of Lent. Lent is a Christian tradition of fasting for 40 days before the Celebration of Easter. This season kicks off with the observance of Ash Wednesday. Folks all over the world will gather today to be marked with the sign of the cross, in ash, on their foreheads to be reminded that, "from dust we came and to dust we shall return." It's a rather morbid affair. We are called to attend to our fragility and limitation, starting with the biggest limitation of all: Death.
Yet I believe that something amazing happens when we admit and embrace our limitations. For in doing so, we make space for God, who is without limits, to work in our lives. We make space for God's grace.
Consider the various practices of the Christian life, particularly those most often associated with Lent: prayer, fasting, and Sabbath rest. None of these "acts" are actually acting, they are in effect "doing nothing." In prayer, we cease striving to exert our own will and say to God, "Your will be done." In fasting, we cease some form of consumption to testify that we live not on bread alone but upon the words of God's mouth. In Sabbath, we cease our work and our dogged insistence that the sustaining of our lives is primarily our own work but is rather the work of God.
In this "doing nothing," we discover there is power. And this power is the grace of God.
Think back to the connection between our death and our sleeping. In both, we face our limitations but there we also find power. Even in our dying, we give ourselves to a God who resurrects. Our greatest transformation comes through our ultimate confession of weakness: death yielding new and abundant life. We preview this transformation each night. In our sleeping and waking, we practice death and resurrection. Each evening confessing our limits so that we might be renewed, to awake to a new world fresh with possibilities and mercy.
Yet Lent is not a call to pure passivity or laziness. Not at all. These acts of "doing nothing" are postures that allow us to participate in the grace of God. We get in on the action by praying, fasting, and resting. By embracing our limitations, we make room for the limitless power of God.
So I invite you to participate in the power of doing nothing this Lent. Whether you choose to fast or make time for prayerful reflection, continue to embrace and confess your limitations so that "the God of hope may fill you with all joy and peace as you trust in him, so that you may overflow with hope by the power of the Holy Spirit. (Romans 15:13)."