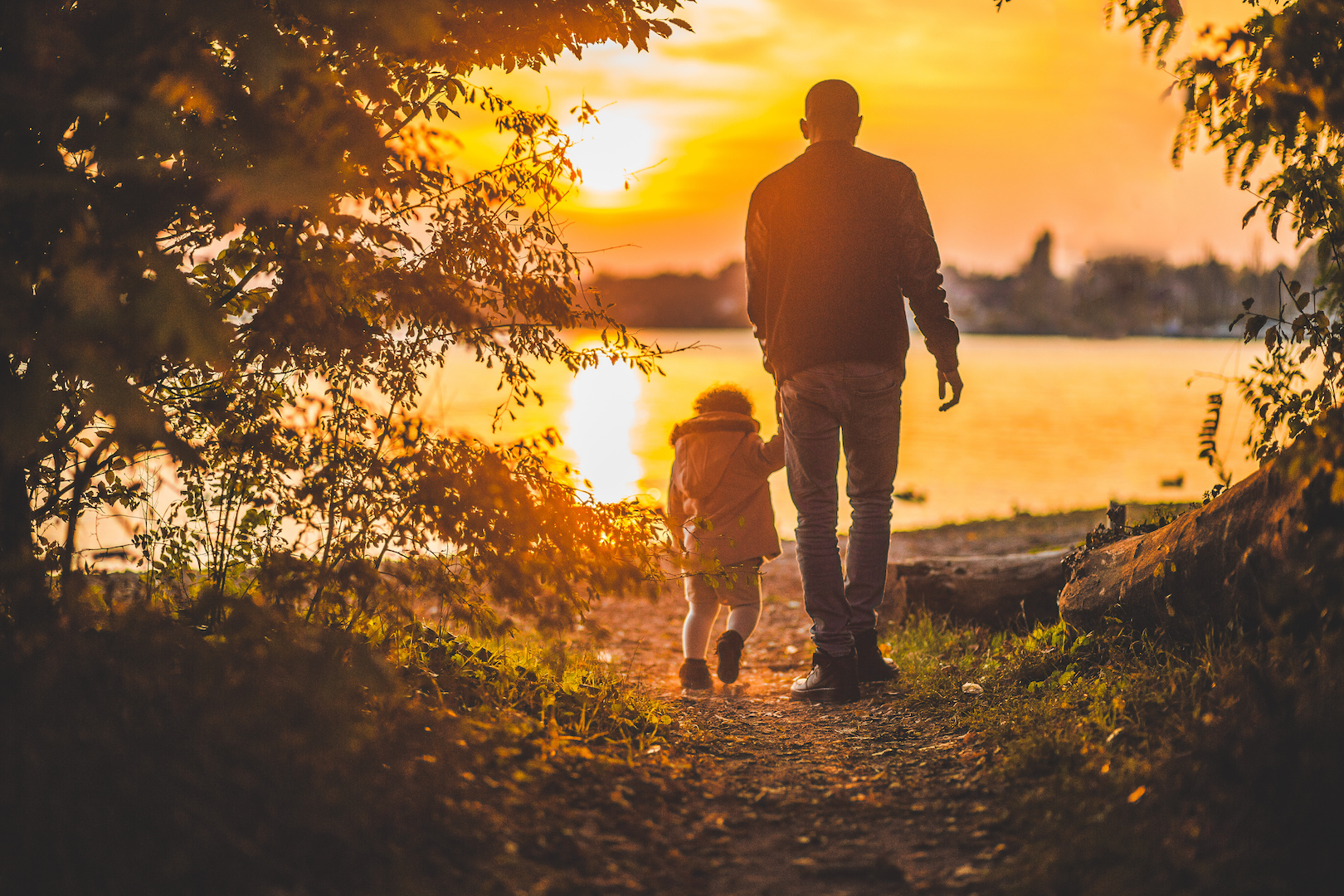 Daddy Daughter Dialogues
"Whoever welcomes one such child in my name welcomes me, and whoever welcomes me welcomes not me but the one who sent me." -Mark 9:37
I have been blessed with wonderful spiritual teachers and guides along my journey of faith. Yet one of the best may also be one of the most surprising: my daughter.
Mary Grace, who is eight-years-old, has always displayed a vibrant and curious faith. What I have discovered in engaging her curiosity is nothing short of the presence of Christ in our midst. She has a unique and unfiltered approach to her theological inquiries that awakens new realms of possibility in my spiritual imagination.
What follows is the beginning of what will be periodical installments of conversations Mary Grace and I have about God. These are minimally edited from audio recordings. May these be a blessing to you as they are to me.
Daddy: What do you want to talk about today?
Mary Grace: Nature.
D: What about it?
MG: I don't know, anything really.
D: Well, you already know the most important thing about nature, don't you?
MG: Yeah, that God made it all!
D: Why is that so important?
MG: Without God we wouldn't live. Like, we wouldn't even exist.
D: That's true
MG: This whole world wouldn't exist without God. So, leaves, trees, bye-bye.
D: Haha, Yeah! Nothing that is would be without God. That's kind of crazy to think about.
MG: I know, right?
D: What do you think it was like for God before he made everything?
MG: Hard.
D: You think it was hard?
MG: Lonely.
D: Why do you think he was so lonely?
MG: Cause he's the only thing
D: Well, that's right in a way, there's only one.
MG: Not even blackness. I'm trying to imagine nothing in my head and all I can imagine is blackness.
D: Yeah, you can't imagine nothing because if you imagine nothing, that would be something right?
MG: Uh huh
D: But I don't think God was lonely, you know why?
MG: <blank stare>
D: You have to remember who he is. Aren't there, like, parts to God?
MG: Oh yeah! So he's not very lonely.
D: What are those parts?
MG: I don't know, hehe.
D: Well, there's the Father
MG: Yeah, the Father. Holy Ghost!
D: Holy Ghost.
MG: The Son!
D: Son. Three in one. He's one God but He's also three persons. So before he made anything, he had himself.
MG: So he was probably sad
D: Why was he sad? Don't you think he was happy to be with himself?
MG: Yes, but if I was the only one and three in one, then I'd be pretty sad.
D: Ha! But you're not three in one.
MG: I know.
D: It's kind of like being in a family. There's a father and son. We are one family but there are four people.
MG: Well, five people if you include the dog.
D: And we're not lonely when we're together.
MG: No, never!
D: I think that's what its like for God. It's a little more mysterious than that. That brings up an interesting question. If he's not lonely or sad then why did he make everything?
MG: Because he wanted more people to love, more things to love.
D: I think that's a good idea.
I am indebted to Robert Jenson's Conversations with Poppi About God.