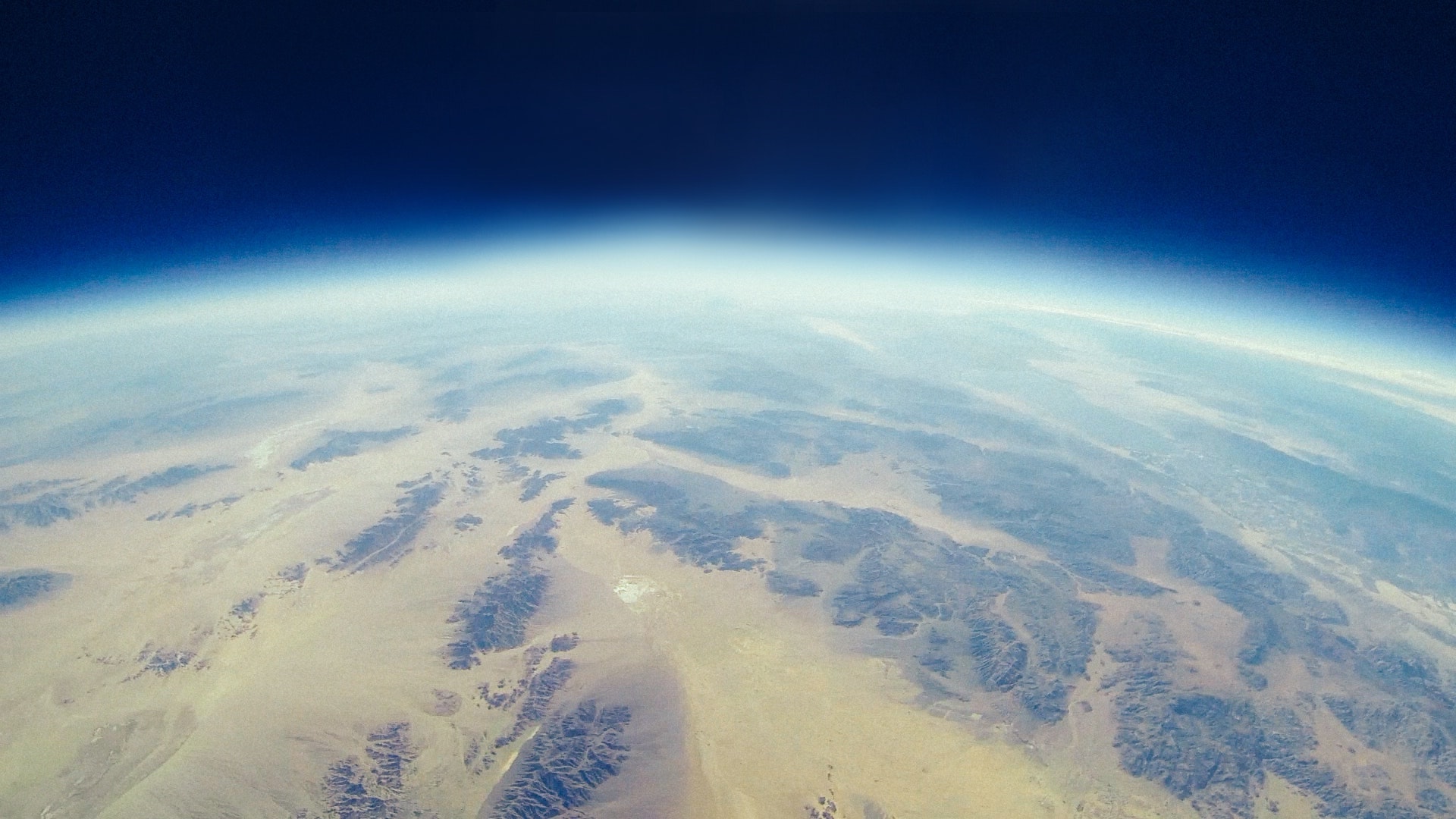 Heaven is a Place on Earth
On Christmas Eve 2005, I was attending a candle-light service at a rural Baptist Church when my brother walked in during the middle of the service to inform me that my mother had fallen, was in severe pain and he was taking her to the hospital. He asked me to join them. Now, you may think that my response would be a no-brainer, to leave immediately to be there with my family during this small crisis. However, I had just been "born-again" only two weeks prior and saw this moment as a test of my faith. So triumphantly I choose to stay put and worship God. As you might imagine, my brother was furious with me, disappointed even. What I thought would be a witness of my devotion was a witness of my folly. I fully embodied the old cliche of being too heavenly-minded to be any earthly good.
Unfortunately, this story is not unique. Throughout the history of the church, we can observe huge swaths of folks forsaking the present needs of the world for the sake of devotion. From the desert fathers who championed a lifestyle of isolation, fasting, and self-flagellation, to the medieval monks who shaved their hair into tonsures, narrow strips around their head to symbolize their renunciation of worldly esteem and forsook any right to own property through vows of poverty, to pietistic movements prohibiting anything that resembled pleasure at all.
At the turn of the last century, labor activist Joe Hill stood up against the Salvation Army (satirized as the Starvation Army) for its extreme focus on the salvation of souls against the basic human needs of migrant workers through his parody of the hymn Sweet By and By, called The Pie in the Sky. The chorus goes: "You will eat, bye and bye/ In that glorious land above the sky/ Work and pray, live on hay/ You'll get pie in the sky when you die."
This sense of separation between Heaven and Earth is understandable. It is far easier to see hell on earth. Perhaps this truth is clouded by the opulence of 21st century America but for most of the world, suffering has defined our existence on earth. Be it wars, plagues, natural disasters, genocides, abuse of power, or famine, the signposts of hell litter the landscape of our collective history.
Yet, hope prevails despite all the temptations to despair. We all long for something like 'heaven' perhaps you might call it "home." There we might find a safe place to belong, where things are ordered as they should be and we find solace, refuge, and meaning. So it is understandable that our only sense of hope would be to evacuate this world. To eat pie in the sky when we die.
But this is not the story of the Bible. That story begins and ends with heaven and earth as one. This may seem inconceivable, yet it is true and it is our hope. Perhaps it may help to look more closely at these two terms: Heaven and Earth.
In the Scriptures, to put it simply, Earth is our place and Heaven is God's. It may be easier to think of them as realms or dimensions. Yet this doesn't mean that the two are fundamentally separate. In fact, the story begins with these two realms occupying the same space. In the Garden of Eden, Heaven is a place on earth. There, humans partner with God to build a beautiful and flourishing world. While the subsequent fall of humanity leads to an exile from this place of connection, the biblical story is one of reconciling heaven and earth.
This Edenic connection is evident in the Tabernacle and Temple, capstones of the Israelite story. In both spaces, we see decor reminding us of the Garden: trees, rivers, precious metals and gems, angels, and fruit. The Temple would be known as the dwelling place of God's presence. Heaven dwelling right in the middle of the Israelites.
Yet God's presence is not confined to the temple. Heaven breaks through in all sorts of manners: burning bush, Jacob's ladder, Mt Sinai and Carmel, from the mouths of the prophets, and even in the belly of a whale. Yet each of these is only a veiled appearance of heaven reminding us that exile from Eden is still our temporary home.
Within the Temple itself, a massive veil was strewn in front of the Holy of Holies to symbolize the separation between Heaven and Earth all the while offering a promise that this once perfect union is not fundamentally lost, can be restored and will be restored.
Which brings us to Jesus. In the first chapter of John's Gospel, we read that the Word, the eternal revelation of God who art in heaven, came and dwelt amongst us. The word translated dwelt, literally means "to tabernacle" or "to pitch a tent." Christ is the Tabernacle, the dwelling place of the presence of God amongst his people.
In Jesus, the church fathers affirmed that we see in one person perfect divinity and perfect humanity. Heaven on Earth. And so of course, Jesus would begin his preaching by declaring "Behold, the kingdom of heaven is at hand." Jesus becomes the first fruit of the promise of reconciliation between heaven and earth.
Our church has begun a study on the book of Acts, which serves as a sequel of sorts to the gospels, the story of Jesus. That story comes to a culmination with the death and resurrection of Jesus. In that act, we see what the reconciliation of Heaven and Earth looks like. Jesus assumes the fullness of humanity which means suffering and even death. Yet in so doing, he allows humanity to assume the fullness of his divinity, which means being raised in victory with Jesus.
So when we come to the book of Acts, 40 days have passed, a symbolic number representing a major transition in the Bible, and the disciples of Jesus are eager to see what's next. What will the next chapter in this story hold? And to their astonishment, Jesus leaves. Acts 1:11 tells us he 'went' to heaven. What now? But Jesus promised to be with his disciples always and yet he is now in heaven?
Of course he is, it's his realm. But remember, that doesn't mean he's absent. This is made clear in the next chapter when the Holy Spirit descends upon those praying disciples, bringing to mind Jesus' own baptism in the Spirit, and they are filled with power and begin preaching and healing and casting out demons. Sound familiar? These are the actions that defined Jesus' ministry here on earth, signs that the kingdom of heaven was indeed at hand.
The first healing we see is done by Peter and John outside the Temple. "In the name of Jesus Christ of Nazareth," they say, "get up and be healed." in their context, to evoke another's name was to act in their place. In this case, they are saying "We command you to be healed not as Peter and John but as Jesus himself." The story of Jesus becomes the story of us.
God is again partnering with his people to rebuild a beautiful, flourishing world in which Heaven and Earth are one. That is why Jesus taught us to pray, "Our Father in heaven, hallowed by your name, your will be done on earth as it is in heaven." You see, when the Spirit descended in Acts 2, it came to dwell not in one man but in all who compose the church of Jesus Christ. This is why the apostle Paul will say that we are the temple of God, we are the dwelling place of his presence here on earth.
Through us, Heaven becomes local, a place on Earth. And so what is Heaven like? It's not clouds and harps and rainbows. No, Jesus told us and showed us exactly what Heaven is like. It is sight for the blind, release for the captive, good news for the weary and heavy-laden. Heaven is found in a joyous feast where everyone is welcome to the table. Heaven is found when we weep with those who weep and rejoice with those who rejoice. Heaven is found when you go the extra mile with your enemies and lay down your life for your friends.
Heaven is found wherever there is love, for God is love. And so our story goes, we can only be earthly-good by being heavenly-minded. For heaven is a place on earth.
I look back on that Christmas Eve and realize now that the Heaven on Earth that we celebrate in the birth of Jesus, God "tabernacling" with us, was not to be found in that church building, at least not for me that night, but in being at the bedside with my mother as she prepared for surgery. Hugging my brother and reminding him, that it was going to be ok. Maybe this is why James, the brother of Jesus, would say "Religion that is pure and undefiled before God the Father is this: to visit orphans and widows in their affliction"
As we rightly perceive the presence of hell on earth, may we not be so quick to seek to escape to some pie-in-the-sky hope but to offer real hope, here and now, the presence of God in us, pouring out of in love. This is the promise of Heaven on Earth.