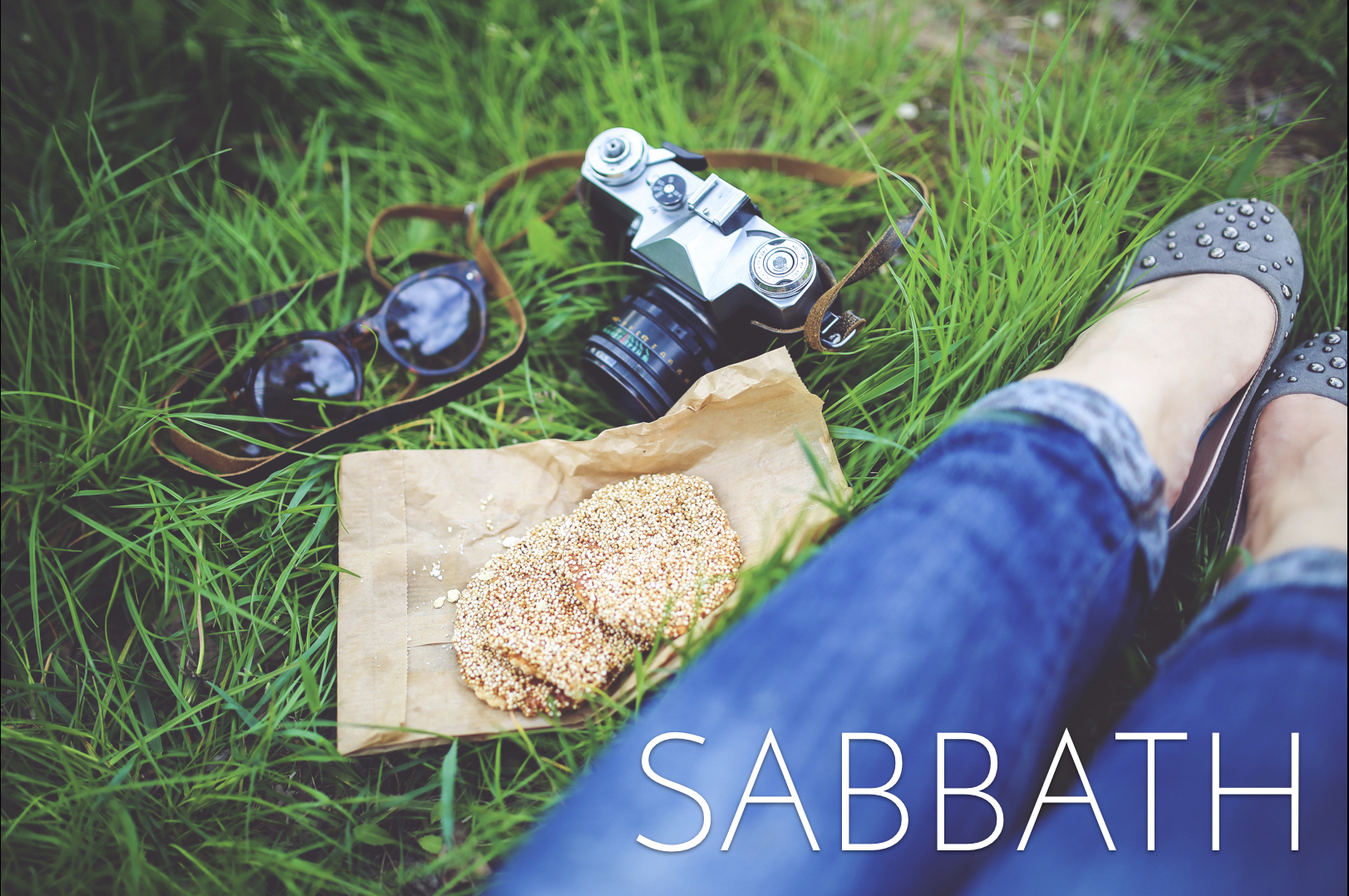 Sabbath: God's Gift
The Table is in the midst of a series exploring the Fruit of the Spirit, Fruitful Faith. This past Sunday, we looked at patience. Also rendered "long-suffering," patience is about our relationships in time. Are we quick to judge, to dismiss, to frustration? The Bible reveals a God who is slow to anger, patient with his people. God is not anxious about you.
If we desire to cultivate the fruit of patience we must first see how God interacts with time. The best place to start this in Genesis 1, the first work week.
Each day in God's work of creation follows a pattern: "And there was evening and there was morning, the first day." For God, and the Hebrews, the day started at dusk. Which means that while we are sleeping, doing nothing, God is at work. We awake to a world we did not make, a world alive with God and charged with his purpose, a salvation we didn't earn. This is the rhythm of grace: we only ever respond to God's gift to us.
God's work week concludes after six days with Sabbath. Normally we translate this word as "to rest" but more accurately it means "to cease." Full stop. This isn't a day to recharge or a reward for our effort. God stops because his work is finished. And just like the evening/morning rhythm of grace, God invites his people into the blessing of Sabbath.
Sabbath-keeping is the fourth of the Ten Commandments given to the Hebrews both in Exodus 20 and Deuteronomy 5. In both instances, distinct reasons are given for this observance.
In Exodus, we are told to keep the Sabbath because God did. We are connected with God; core to his nature is a closeness with His people. What is his is ours and he offers his rest to us as a gift. This is made more clear in the rationale found in Deuteronomy. There we are instructed to keep the Sabbath because our ancestors were slaves for 400 years and never had a day off. We are not our work. Sabbath is a declaration of our freedom.
In these commands, we see that Sabbath is a gift from God; a gift that shows us all of life is a gift. Sabbath is not an escape from work but a restoration for work because Sabbath orientates us to grace.
Sabbath keeping is the way we walk with the Spirit in which patience is birthed and fostered in us. We are reminded that we are not God, that creation is a gift to us, not something that must be controlled but received. If all is a gift, then we can wait without anxiety. We can cease striving. We can rest.
Sabbath is not a day for utilitarian purposes. It simply means we cease striving. It is precisely a waste of time as the world sees it. But that is its beauty. In keeping the Sabbath, we affirm that we have nothing to gain, nothing to prove, and nothing to lose. Sabbath is about receiving, trusting that the things we leave undone will not leave us undone.
Sabbath is the gift of God that shows us all of life is a gift.
So, where do we begin?
First, remember Sabbath is a gift. keeping the perspective that God is in no hurry but is patient with us is vital. Sabbath is a gift, so grace must stay at the forefront of our minds. We must be careful not to make Sabbath another box to check off.
Second, pick a day and quit your work. Since Sabbath is a day of connection with God, Sundays are usually a good day for this. We already have rhythms of prayer and worship built into this day and many of us are able to not be at work. Making this space in our lives may mean we need to make some major adjustments to our rhythms. Sometimes, rest is hard work. However, the most important thing is that it is a day that makes sense for us and allows us to truly rest.
Third, protect the day. We have been habituated to a world of production and function. You are what you produce and consume. "Wasting time" brings feelings of guilt in us that we seek to justify but Sabbath defies that impulse. Sabbath does not prove its worth but proves God's worth. We will not get very far if go off on our own. We need one another to remind us that all is grace, God's gift.
Finally, look to Jesus. On the sixth day of his passion, he pronounced from the cross, "it is finished" and rested in the grave on the Sabbath. He arose not only to a new week but to a new creation fully formed by his grace. He has invited each of us to enter his rest and find the blessing that is the gift of God. We can rest because "it is finished." There is nothing left to gain, nothing to prove, and nothing to lose.
Thanks to Eugene Peterson and his book, Working the Angles, for shaping my understanding and practice of Sabbath.